Requirement
I need to create a tab under the entity Repair Order which would show the History of the engine in the service company. This is paired using Serial Number column. In the History I would like to filter out the current Service Repair Order.
What I did
I have a relationship RepairOrderHistory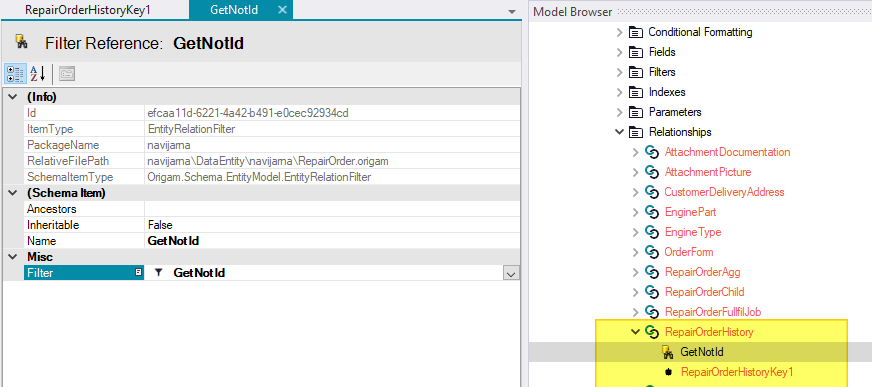 and I wanted to put there Filter Reference GetNotId which could filter out the current Repair Order. But I don't know how can I pass the parameter RepairOrderHistory_parId into the relationship from the main RepairOrder?
Question:
Is it possible to use Filtered relationship this way? How can I pass the parameters into relationship query?