In a brand new installation of 2018.1 Origam everything went OK. Then I tried to create new user which was successfully done, but I get this error message: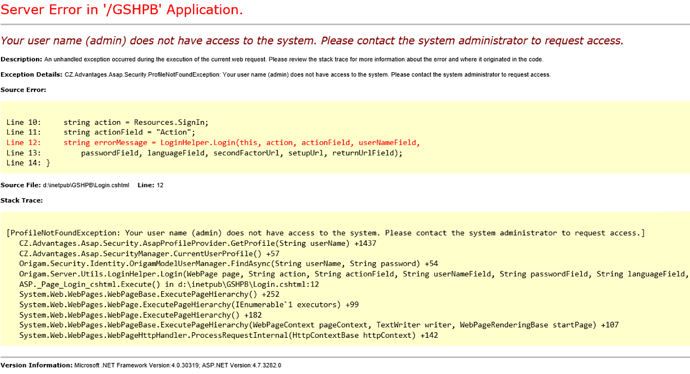 I have the user in OrigamUser table created. I have "Guest" user in BusinessPartner table.
What did I do wrong? Thank for helping.