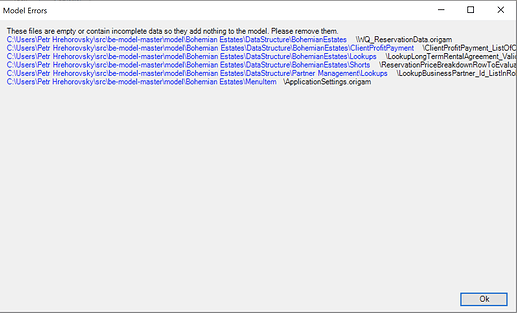 The first file on the list contains cca 20KB of model and dropping it would cause me some problems.
The rest of the list looks like stubs of model element, it would be most likely better to merge them with the rest of the element in the correct file. I think all files on the list are results of moving/renaming elements.
I think Architect should provide reasoning for flagging those files, because blindly following its advice doesn't seem to be the right path.
As a side note, formatting of the report should be improved: whole path should be link, and the white space should be dropped.