I have menu item with IsLazyLoaded = True. Everytime I edit some record and then change selection, prompt is shown whether I want to save the record or not: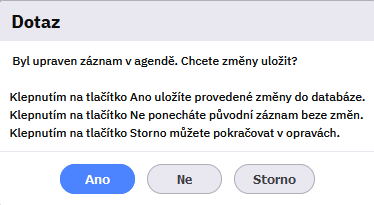 Questions:
Is it possible to not show this prompt for lazy loaded screens? For menu without lazy loading the prompt is not shown.
I would expect that it is configured by RequestSaveAfterUpdate, but it doesn't work - instead this option turns on autosaving, which is strange.
I would expect that autosaving is handled via AutoSaveOnListChange option, but this option doesn't seem to do anything.