I have a long list of the values in the filter list.
It takes 5 seconds until the values are displayed.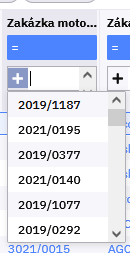 Is there any way how to optimize the displaying the filter? For example some server-side filter for only values of the current year. But it should be also able to find the older values. That could be found by the user when he would be typing.