I'm beginning to work more intensively with Origam Architect, and I think that in navigation in Model Browser there is quite lot of items in grey color which are irrelevant most of the time. They can take as much as 50% vertical space of whole area. So I have to scroll all the time up and down and up and down.
Would it be possible to be able to switch between this full view and lightweight view, where items from inactive packages are hidden? Or maybe these items can be grouped under one node ("Other packages", "…" etc.) next to current active package, which can be expanded by user on demand?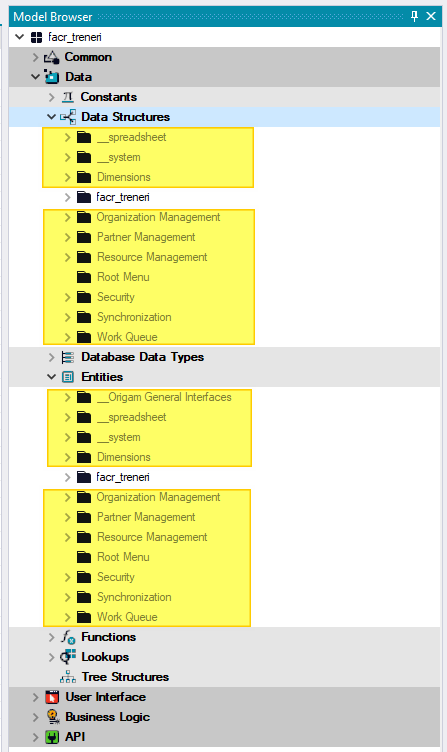 Some sections (like Data-Functions, User Interface-Images, Widgets) have also gray items, but they seem not to be grouped into packages, and also I think they are not used so often, so it's questionable, if it makes sense to also hide these in lightweight view.
I think this change will enhance productivity and make navigation in Model Browser more enjoyable :).