I was trying to …
Create new project with database PostgresSQL using New Project wizard.
I was expecting …
The new project would be created.
Instead I've got …
Exception of missing dll library System.Numerics.Vectors.dll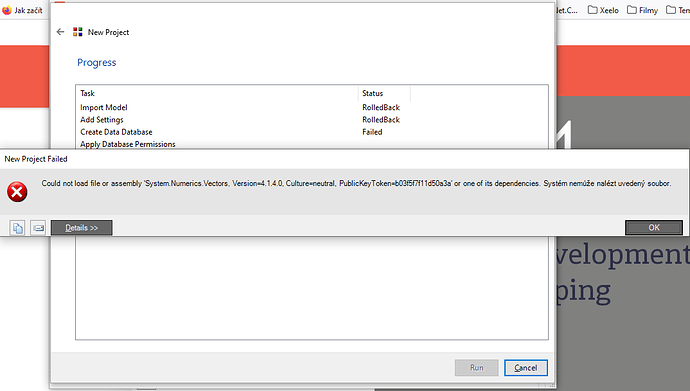 Further examinations
I have tried to compile architect from current source code. I ran Origam Architect and I was able to create new project.
I have tried to copy all dlls from Debug folder to Origam Architect installation.
I ran the New Project wizard again and I was able to successfully create project (using project template of version 2022.1.0) - 2022.2.0 ended up with an error creating User that the column IsLockedOut is missing - that would be probably different versions of model and Architect.
Suggestions
Compile Origam Architect to include proper dlls and distribute it to support PostgresSQL with no troubles.