Hi,
I use HTML5 user interface. I have a form where in the top part I have list of coaches. Each coach can have one or more licences.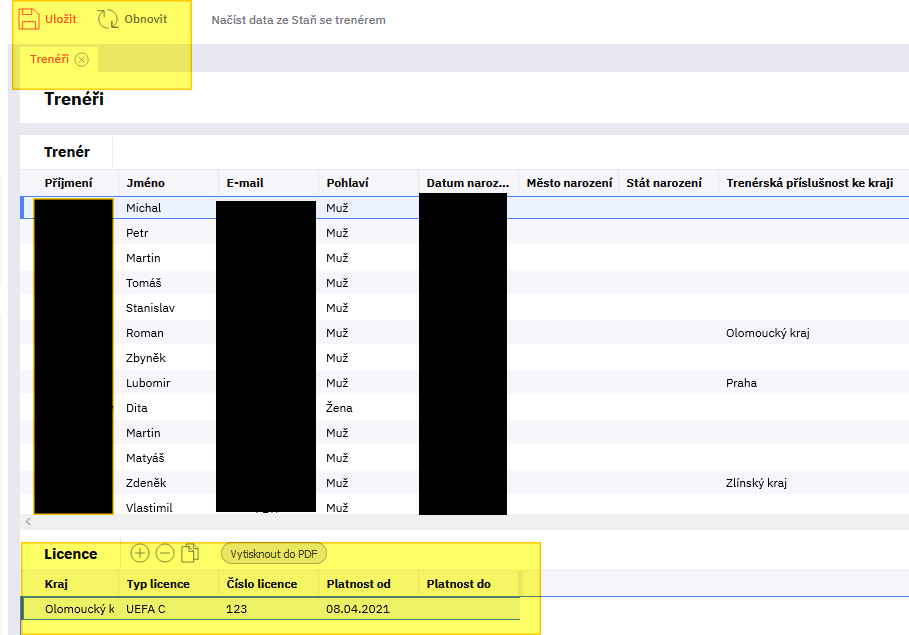 What I would like to achive:
Add a new licence to a coach
Print the licence card which is created in Fast Reports
What problems I have
If I add a new licence and edit all the fields of licence, I have to press SAVE button first and then I can print licence. If I don't save the form, the licence card is empty.
This behaviour is not very comfortable for the user.
What options I have to make it better usable?
Is there any possibility to ensure that the form is automatically saved whenever I change anything in Licence? I have tried to set all fields of Licence Screen Section that they have set property RequetSaveAfterChange=true, but it seems that the form is not saved.

Should I rather use Workflow to create a new licence and then generate report?
Thank you for the answer,
David